MO PHAT SOUNDS ( AKAI S5000 )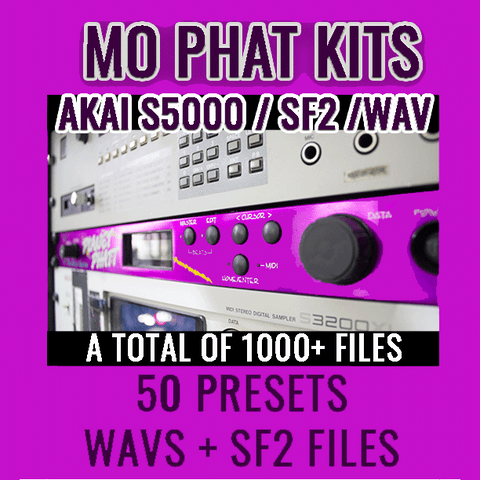 MO PHAT SOUNDS ( AKAI S5000 )
Description:
Mo Phat Sounds Kits for:
THE AKAI S5000
( 50 x AKP Presets  )
THIS PACK ALSO CONTAINS :
( SF2 Soundfonts + WAVs
 

)
For modern DAW ie Mac Pc
FOR PHAT BEAT PRODUCTION
A Must Have For All  Producers!!!! 
Technical Support
Compatible with all music software inc:Reason / Recycle /Logic Audio /Cubase sx / Sonar / Acid /Renoise .
JUNGLE / DNB /& HIP HOP BEAT PROGRAMMERS ALERT !!
DON'T MISS THIS PHAT SAMPLE PACK