AKAI SAMPLER S3000 Beats and Bass ( Featured Product )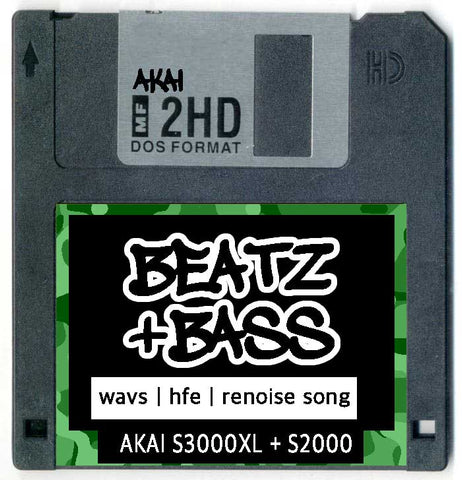 AKAI SAMPLER S3000 Beats and Bass ( Featured Product )
Description:
Brain Official AKAI Sampler Beats + Bass Disk ( .HFE + Wav) All sounds and files in this video!
 As featured in my video, this is an authentic Akai sampler disk that features my original processed AKAI beat and Bass with Time stretches:
What's included:
Renoise Song File:
I have included this with all of the drum programmings so that you can study the loop created.
.HFE file / Virtual floppy image - This works with AKAI samplers that have one of my Gotek floppy emulators installed.
WAV files: I have also ripped the individual WAV files for those of you who are using traditional DAW 
                                                                                                                                                                              WAV + AKAI SAMPLER disk image
PLEASE NOTE:
for the hfe image, YOU WILL NEED AN AKAI Hardware SAMPLERS S3000XL OR S3200 XL EXTERNAL SAMPLER WITH A GOTEK EMULATOR INSTALLED TO READ THIS FLOPPY DISK IMAGE
ALSO CONTAINS WAV FILES WHICH WILL WORK ON A PC OR MAC IN ANY DAW 
If this goes well I will be encouraged to do more.