Akai S950 Assault BREAKS KIT 2 DISKS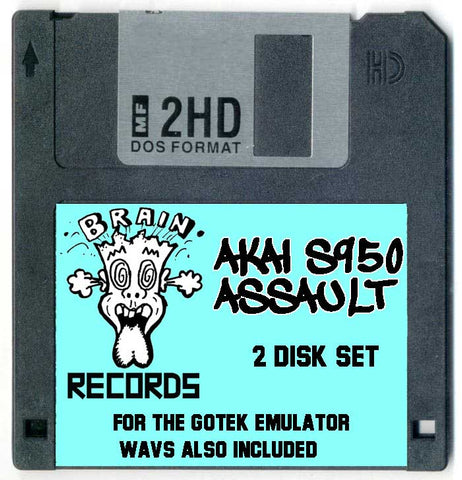 Akai S950 Assault BREAKS KIT 2 DISKS
Description:
Here is a Junglist kit for the Akai s950 that I have put together. which took me hours to put together.
To save time, I have included the drum chops too, to make it easier to set up key groups and get rolling.
This set contains authentic breaks originally sampled on the s950 ( in the Brain studios back in the day ) for that original jungle sound production.
1.  Ready to load into your sampler and start production,
2.  will also work on the later Akai models.
3. Wavs also included for modern DAW 
The samples on this disk will also work with all the series Akai samplers ie: the S2000, 3000, and XL series.
For use to work with one of my AKAI Configured HXC Emulators, 
This exclusive set contains the following Disks:
AKAI PROCESSED  WAV FILES INCLUDED
RENOISE BREAK ARRANGEMENT INCLUDED AS OPTIONAL
I have pre-programmed some beats in Renoise for you to experiment with and included the label file