Amiga Hardcore 93 Sounds Amiga Processed Pack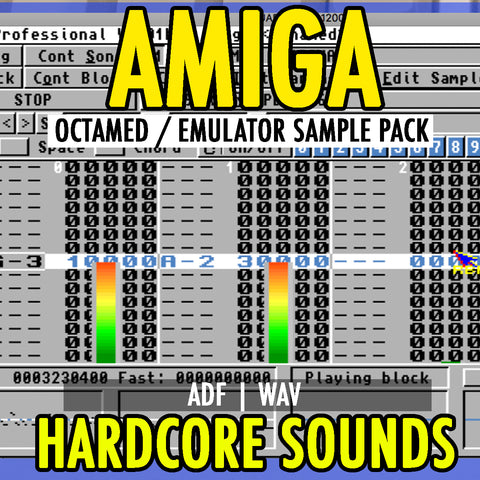 Amiga Hardcore 93 Sounds Amiga Processed Pack
Description:
Bizzy B Science Hardcore Sounds Pack 
All WAV samples have been sampled directly from my amiga.
Taken from my Original 93 / 94 Sound library
if you are interested in experimenting with authentic amiga hardcore sounds, then this little gem pack is the one for you, it contains hardcore stabs from my original amiga sound library, Taken directly from my crispy crunchie amiga. there is no sound quite like it!
ALSO INCLUDED:
octamed.
  Hardcore style sounds  Disk in .adf format for the commodore amiga
WAV Files:
I have also ripped all of the Sounds to WAV and they sound identical to the original sounds on the amiga.
 Join in the fun in the brain cave!