BRAIN HARDCORE STABS N BITS ( 2 x OMNIFLOP / HXC IMAGES )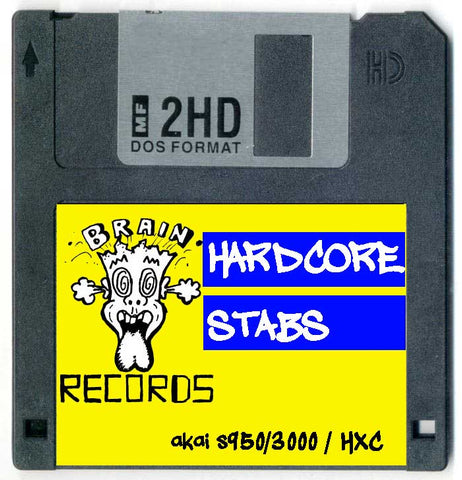 BRAIN HARDCORE STABS N BITS ( 2 x OMNIFLOP / HXC IMAGES )
Description:
BRAIN HARDCORE STABS N BITS
Double Disc Set ( 2 images )
                                                                                                                                                                             WAV + AKAI disk floppy image
In this set, I have included 2 images which include dark samples and hardcore stabs.
The original disks is actually for the S950 but will also work on the s3000, S2000
Enjoy

Bb
PLEASE NOTE:
for the omniflop image YOU WILL NEED AN AKAI S3000 OR S3200 EXTERNAL SAMPLER TO READ THIS FLOPPY DISK IMAGE
ALSO CONTAINS WAV FILES WHICH WILL WORK ON A PC OR MAC IN ANY DAW 
If this goes well I will be encouraged to do more. 
This purchase contains 1 omniflop Akai s3000 disk which needs to be written to disk using omniflop , Once you create the disk you can load the breaks into your Akai Via floppy.
The disc itself contains a few breaks from my Akai sampled breaks collection, but the benefit is they have been recycled and chopped up and put into a key group/program for easy loading and use.