The Studio Rex Files VOL 1 ( By Bizzy B )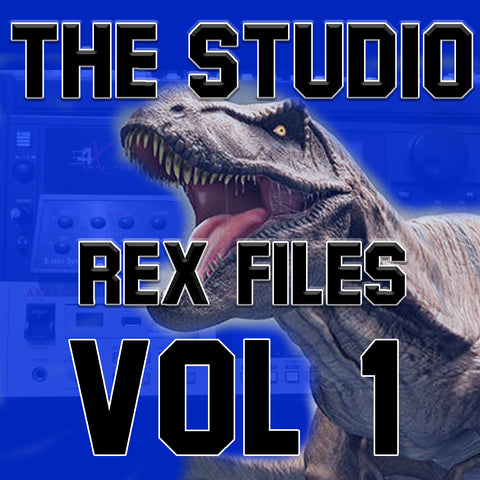 The Studio Rex Files VOL 1 ( By Bizzy B )
Description:
OVER 200 Production loops and kits from over 20 years of sound collection and production. 
"This sound set Collection of Breaks, loops and Processed sounds was taken from my most treasured production library, which has accumulated over 25 years of me being a studio engineer.
In my time,  I have accumulated a vast and diverse collection of loops and sounds for my own productions and also to work with alongside a massive range of clients.
On top of that there was jungle / Dum and bass music production and make no mistake there are some samples in this collection which include some unique hand picked drum kits, loops, breaks and some amen science in there too.
I am releasing this pack over 8 series , this being the first."
It burns me to let go of sounds so close, but at the same time we all leave this world with what we came in with: "nothing"
At the same time when that day comes ( later than sooner I hope ) I would like my legacy is to be remembered for inspiring others, and this sound collection does just that for me and no doubt others too, there is something in this pack for every producer and I am sure everyone will use these sounds a little different."
Bizzy B  Science
ALSO CONTAINS 50 BONUS BASS SOUNDS
Format
 .Rex
Platform
Pc / Mac 
Works With

All including:

Cubase sx,Reason,Fruity Loops,Logic Pro

,Sonar, Renoise ( With groove agent )
Style

 

Mixed , Including Drums n World perccssion, Jungle loops,