50 CLASSIC HARDCORE / JUNGLE ESSENTIAL BREAKS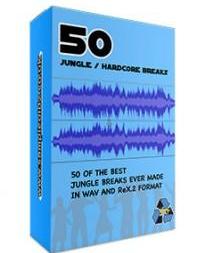 50 CLASSIC HARDCORE / JUNGLE ESSENTIAL BREAKS
Description:
50 CLASSIC HARDCORE
JUNGLE ESSENTIAL BREAKS
ESSENTIAL BREAKBEATS
OVER 50 CLASSIC HARDCORE /JUNGLE BREAKBEATS
VERY RARE LIMITED HIGH QUALITY
 DOWNLOAD ONLY:
WE HAVE EXTRACTED 50 CLASSIC HARDCORE /JUNGLE BREAKBEATS
 A MUST FOR YOUR COLLECTION
THIS SAMPLE PACK INCLUDES:
ALL OF  THE CLASSIC HARD CORE /JUNGLE  BREAKBEATS
( All of these Sounds are in .wav format ready to load straight  into your sequencer )
Reason / Recycle / Logic Audio / Cubase / Sonar / Acid / Renoise.
...Basically Every BREAK BEAT you need to create DnB / Hardcore Breaks  Tunes with that  Dark Synthetic Edge  . HIGH QUALITY SAMPLES
Download now!!!!
NEW DIGITAL DOWNLOAD PRODUCT!
No Postage Needed!!:Once Purchased We Will Then send you a link to our server so you may download this Sample pack 
CALLING ALL JUNGLISTS!