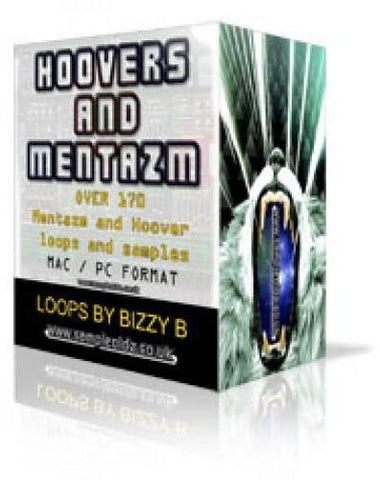 170 HOOVER AND MENTASM SAMPLES
Description:
 HOOVER, MENTASM, and HARDCORE STYLE SAMPLES
 Totally new and exclusive to sampleoidz
( All of these samples  are in .wav format )
Reason / Stylus RMX  / Logic Audio /Cubase sx / Sonar / Acid  / Renoise. 
...Basically A PHAT Collection of hoovers and mentasm samples
For You to release an Upfront JUNGLE/ DNB Track.
 Bizzy B is one of the pioneers of early mentazm and hoover tunes using his now retro Commodore Amiga and Akai S950
This library has been contributed and programmed by Bizzy B himself.
 Grab This Download now!!!!
NEW DIGITAL DOWNLOAD PRODUCT!
No Postage Needed!!:
DOWNLOAD LINK VIA EMAIL
ENDORSED BY BIZZY B
 GRAB SOME FREE SAMPLES FROM THIS PACK
Mentasm  1 Loops
Mentasm One Shot
Mentasms Rex 2 Files
Select Download or CD ROM Version Below