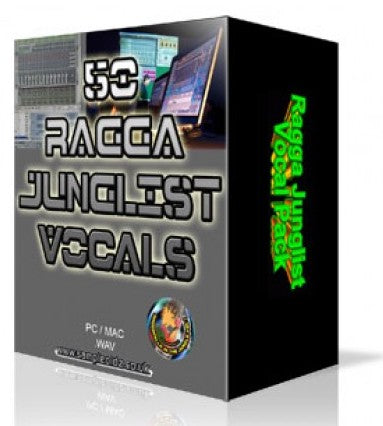 50 RUFF NECK RAGGA JUNGLE VOCALS
Description:
50 Ruffneck Ragga Jungle Vocals
  The Demand for our Ragga Junglist Style Vocals is growing
50 Exclusive Vocal Samples are taken From our Limited And Fast Selling Out  Sample CD
( All of these Vocals  are in .wav format ready to load straight  into your sequencer )
Reason / Recycle /Logic Audio /Cubase sx / Sonar / Acid /Renoise.
Click here to hear a few lo fi samples
 Limited downloads only!!!
...Basically A Royalty Free  Ragga Jungle Vocal Collection  
For You to release an Upfront JUNGLE/ DNB Track.
With KILLER SOUNDING VOCALS !!!.. As we do on a daily basis!!!
This library is now overlooked for commercial release by many big Companies
worldwide and the price is not official so Grab This Download now!!!!
ENDORSED BY BIZZY B