BIZZY B CHOPPAGE SAMPLE PACK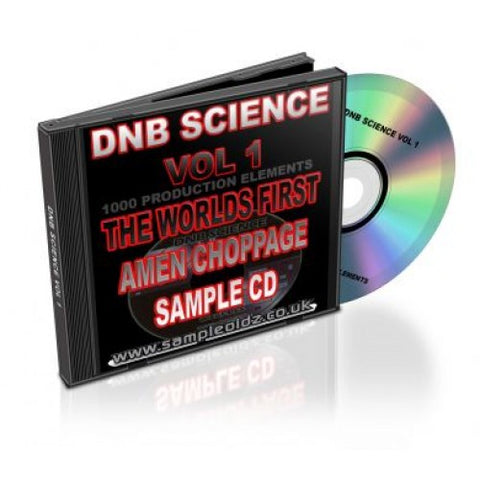 BIZZY B CHOPPAGE SAMPLE PACK
Description:
                 Bizzy B Choppage Sample Pack
THE WORLDS FIRST
AMEN CHOPPAGE SAMPLE PACK
1000 DNB SCIENCE SAMPLES

THIS CD CONTAINS
OVER 1000 PROFESSIONALLY RECORDED SOUND SAMPLES BY
ONE OF THE ORIGINATORS OF JUNGLE / DRUM AND BASS
THE AMEN DARKSIDE CHOPPAGE
REVIVAL PRODUCER BIZZY B!!
BRING ANY LAME SOUNDING STUCK DNB PROJECT TO LIFE IN MINUTES!
 
YOU CANNOT BUY THIS SAMPLE PACK ANYWHERE ELSE!
PERFECT FOR THE PRODUCTION OF
JUNGLE / CHOPPAGE / DRUM AND BASS / NEW WAVE JUNGLE + BREAKCORE
OVER 1000 ESSENTIAL ELEMENTS
Features
VARIOUS AMEN CUTS
BIG LONG ATMOSPHERES
DARK SOUNDS
DOPE BREAK BEATS
HITS AND BASS SOUNDS
40 -SOUND FX
PURE AMEN SAMPLES
EXPERIMENTAL SOUNDS
SYNTHS AND ATMOSPHERES
 
WILL WORK ON A MAC OR PC
OVER 1000 SAMPLES IN TOTAL
WORKS ALL MUSIC SOFTWARE !
CONTAINS ESSENTIAL ELEMENTS
BRINGS ANY STUCK PROJECT  / TRACK TO LIFE
( IN WAV FORMAT! )
 
"IF YOU ARE INTO DNB CHOPPAGE,BREAK CORE OR OLD SKOOL CHOPPAGE THEN DON`T MISS THIS!!!! "

ESSENTIAL CHOPPAGE STYLE ELEMENTS!  /  DONT MISS OUT ON THIS PHAT SAMPLE PACK !
Featuring a Break Beats Bits folder with over 600 chopped / 1 shot samples for creating your own
drum kits and also other folders with drum loops and Darkage sounds that you do not want to miss!!