DRUM AND BASS TOTAL FUSION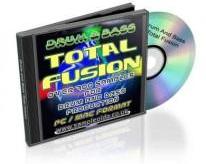 DRUM AND BASS TOTAL FUSION
Description:
DRUM AND BASS TOTAL FUSION 
drum bass
850 SOUNDS FOR DNB PRODUCTION
A MUST-HAVE ADDITION TO ANY SOUND LIBRARY
TAKE YOUR PRODUCTIONS TO ANOTHER LEVEL
Here it is folks OVER
800 BRAND NEW ROYALTY FREE DNB Samples for your collection 
Has your Inspiration for making music gone down the pan?
Fed up with hearing the same old dry samples?
YES?
Well these HOT SOUNDS AND SAMPLES should be
Just what you need to TEAR THE ROOF OFF!
TOTALLY FRESH AND INNOVATIVE SOUNDS

EXCLUSIVE SOUNDS = Your productions will get The respect they deserve.
HIGH-QUALITY SAMPLES = Your productions will sound Cleaner.
100% ROYALTY FREE  = What you make with this is 100% yours 
100% COMPATIBILITY = Our samples will work with your software< /FONT >


A GRAND TOTAL OF 900 SAMPLES!!
ZIPPED UP FOR EASY INSTANT DOWNLOAD
or CD ROM

This collection is PACKED WITH EXCLUSIVE SAMPLES :

MORE BREAKS, SYNTHS, JAZZY ELEMENTS, BASSLINE SOUNDS, SYNTHS

FX, BREAKS, DRUM SOUNDS, LOOPS + BRAND NEW RAGGA STYLE JINGLES, And More