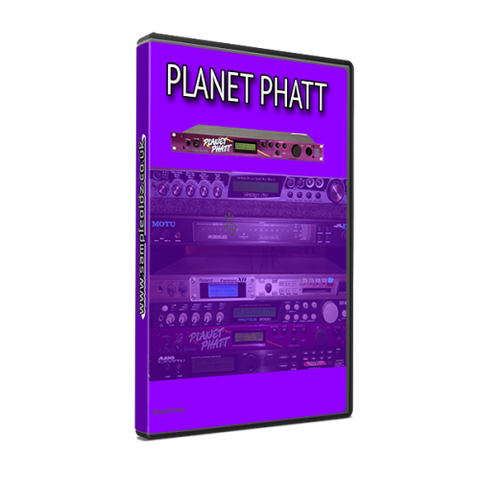 EMU - PLANET PHATT - DOWNLOAD PACK
Description:
EMU - Planet Phatt - Download Pack
ITS HERE FOLKS !!!!!
TIME TO EXPAND YOUR SOUND LIBRARY!!!!
EMU Planet Phat  SOUND MODULE DOWNLOAD PACk
 
MODULE PACK IN.SF2 FORMAT
 
SAMPLE DOWNLOAD  PACK
 
Planet Phatt "The Swing System" was introduced by
E-mu  E-mu describes Planet Phatt as a
"highly focused, professional tone module
created specifically for Hip-Hop, dance, Rap, Acid Jazz and Trip-Hop musicians".
Taking the technology introduced in their Orbit
the Dance Planet module to the next level, E-mu has another winner on their hands! 
276 mb download!!!!!
 
"It's JUST LIKE HAVING  THE REAL THING"
WILL WORK WITH ALL SAMPLERS THAT ACCEPT.SF2
EG LOGIC pro EXS , HALION
Compatible with all music software That accepts .sf2
107 Presets (12mb SoundFont) of legendary dance/techno sounds
.SF2 FORMAT
( LOGIC pro-EXS 24 COMPATIBLE )
PROFESSIONALLY RECORDED
HIGH QUALITY
PACKED WITH SOUNDS
ROYALTY-FREE : EXCLUSIVE SOUNDS