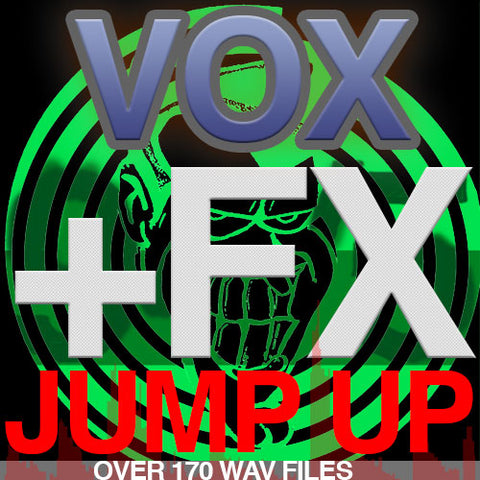 Jump Up fx + Vox Pack
Description:
Actual files used in some of the Joker Records Tracks 
All WAV samples have been transferred directly from my AKAI S3000.
Taken from my Original 93 / 94 Sound library
if you are interested in experimenting with authentic jungle sounds, processed breaks, then this little gem pack is the one for you, it contains breaks from my original 94/95 Jungle sound library. It hurts to let this out there, but in this day and age we don't live forever and this has to be made available at some point, so why not now when there are so many cool budding producers into this sound.
ALSO INCLUDED:
1. Wav Breaks + Sounds:
Authentic Library from my collection
2.  Rex Files and exclusively programmed loops ( Joker style ) 
Mesa Files, for AKAI users with mesa a SCSI installed