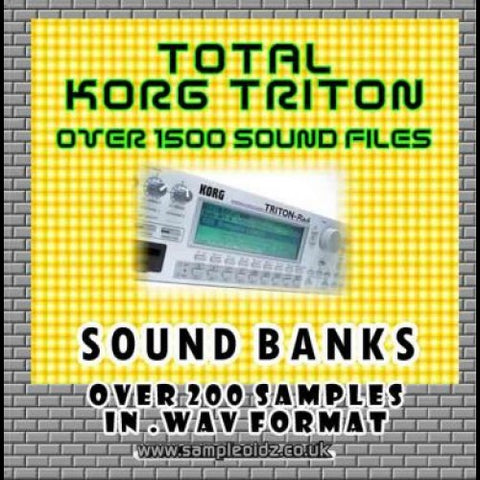 TOTAL KORG TRITON- OVER 1500 SOUNDS!!!!
Description:
TOTAL KORG TRITON- OVER 1500 SOUNDS!!!!
The TRITON series continues to grow, with enhanced sound, functionality, and integration of external devices.
The TRITON Extreme represents another big step up in production possibilities, delivering all the functionality you need in a music workstation; up to 120 voice polyphony, a massive 160 Mbytes sample ROM, a wealth of new sounds, the analog warmth of Valve Force vacuum tube technology, a sequencer that merges audio & MIDI thanks to In-Track sampling, our powerful Open Sampling System, expanded pattern sets for the dual polyphonic arpeggiator, USB connectivity, and digital I/O - all designed for the smooth integration of sound, music production, and external equipment. With all this musical power, the TRITON Extreme is ready to sweep the music scene.
this sample pack is no exception , over 1500 sound elements from the korg triton series, a must for all producers seeking the ultimate edge
Compatible with all music software inc:Reason / Recycle /Logic Audio /Cubase sx / Sonar / Acid /Renoise .


 

WAV  

PROFESSIONALLY RECORDED

HIGH QUALITY

PACKED WITH SOUNDS

ROYALTY FREE :EXCLUSIVE SOUNDS
And MUCH MUCH More!