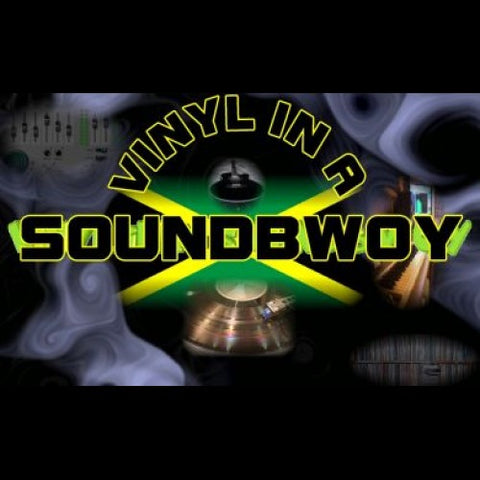 VINYL IN A SOUND BWOY-COMPETITION PACK
Description:
Vinyl In A Sound Bwoy-competition pack
Vinyl In  A Sound Bwoy
PC / MAC
( Ragga Jungle Sample Pack )
LIMITED DOWNLOAD ONLY:
250 JUNGLE/ CHOPPAGE ORIENTATED  SOUNDS
 ESSENTIAL FOR THE CREATIVE JUNGLIST PRODUCER
THIS SAMPLE PACK INCLUDES:
BASS SOUNDZ, + TEXTURES, SOUND  FX, VOCALS, SINGLE HIT DRUMS & BREAK BEATS AND MORE
( All of these Sounds are in .wav format The breakbeats are in .rex ( perfect for loading straight into your sequencer, changing the tempo of these loops is a breeze!!! . they are all ready to load straight  into your sequencer )
Reason / Recycle /Logic Audio /Cubase / Sonar / Acid /Renoise.
...Basically, If you are looking to create that firing junglist/chopping/ track then this pack is a must for you !!!
Tons of inspirational samples for the  Recreation The Sound Of Dubby Hardcore /Jungle /DnB
. HIGH-QUALITY SAMPLES
"GREAT Sounds! "

"Realy worth the money. Some amen beats got a pressure that I have really been missing. "
Download now!!!!
NEW DIGITAL DOWNLOAD PRODUCT!
( INSTANT DOWNLOAD FOR PAYPAL USERS )
No Postage Needed!!: Once Purchased We Will Then send you a link to our server so you may download this Sample pack
( Broadband Connection Recommended ( AV DL TIME APPROX 20 MINUTES)
ENDORSED BY BIZZY B